We came to Liberty Pooch looking for a walker and some guidance around stressful situations our pup found herself in. I am happy to say we found that and so much more!
Calla(our pup) had trouble getting along with other dogs due to past experiences, which created stress for not only her, but anyone walking her.
Through Helga we received some homework, and tips to help create interactions and city noises less stressful. Over the next couple weeks we quickly saw change in Calla, which not only made her seem more comfortable and relaxed, it in turn made our walks more enjoyable and relaxing!
Jumping forward to now, Calla now goes on group walks with 3 other dogs, she clearly loves Helga, Rob and the team - if she see's them during my walks she will just stare at them ears down and tongue out and tail flailing :).
She now even goes to the dog park and plays with dogs, which hasn't been a relaxing experience for a couple years. The first few pictures sent to us of Calla playing with other dogs definitely put a smile on our face.

Helga, Rob and the team are very caring and are a great source of information which is easily seen by Calla's changes over the past month. We are excited to see her grow into a happier more comfortable dog and am glad they are there to assist.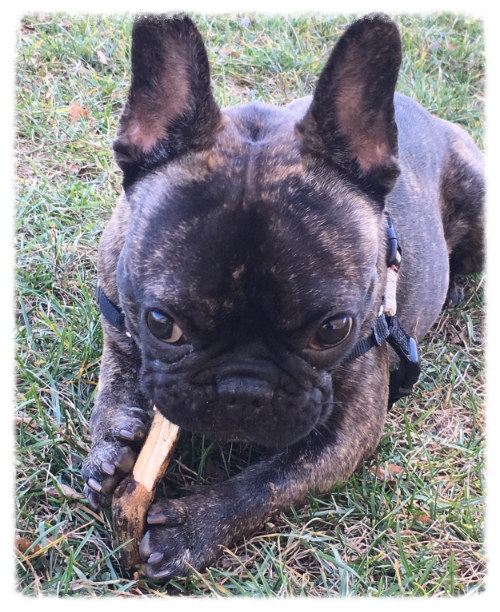 Leaving our dog with Helga is like leaving her with a good friend. Helga provides an unbeatable level of service and care that makes the anxieties of finding a boarder/dog walker just vanish. She is great at understanding what our dog needs and remembering special health requirements as well as providing the perfect balance of exercise, play, and training. Helga's journals are detailed enough that I never have to worry about what happened during their walk, and she keeps us updated on any changes that she notices in behavior or health. She's prompt, flexible and approachable; her client care is the best I've ever had. I love knowing that not only is our dog safe with Helga, but Pebbles is having a great time and will come home happy, tired and excited to go out again tomorrow.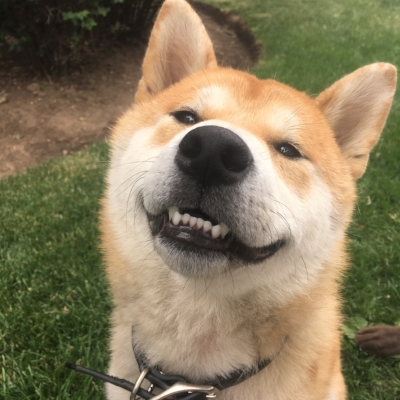 Helga and her team have been a tremendous support during the training of my Shiba, Yuuki. In the time he's been under their care, he has transformed from an unruly and temperamental puppy to a friendly, well-adjusted and (mainly) well-behaved teenager.
Helga is always professional and very knowledgeable, she anticipates and identifies issues as they arise, is responsive to any and all requests and questions (no matter how ridiculous they may be), and is very flexible with scheduling should any changes be needed. I'm also happy to call her my friend.
I have been using liberty pooch for about a year now as a cat sitter for my cat Charlie. Rob takes such amazing care of Charlie while I am away with daily visits to my condo. I get current pictures of him playing with Charlie and am always kept up to date with what is going on (how much food was eaten, how much water, litter etc). I used to always worry about leaving my cat while I was away but I no longer need to worry because I know that Charlie will be kept in great hands. They are also very knowledgable about cats, if I ever have a question they always know the answer which is very helpful. I wouldn't trust anyone as much as I do with them to take care of my cat now. I always see the liberty pooch dog pack walking around liberty and I can see how well they take care of all the animals. They are very reliable and never miss a visit or miss sending updates. Another lady in my building uses them for walks and just loves them too. Thank you so so much for everything. I would highly recommend to anyone looking for a cat sitter!!
Auntie Helga's care for her "nieces and nephews" is truly unmatched. She is passionate, accommodating, and loving, and will go the extra mile to not only provide the best service she can, but also ensure your dog lives the happiest and healthiest life that he/she can live.

When we first met Helga, she really took the time to get to know Buster, his needs, his background, and also his "growing pains" in making a new home in LV as a more mature rescue dog from street life in Mexico. We knew she really cared about Buster's well-being when she took his daily nutrition so close to heart!

With Helga and the rest of the LP team, Buster's confidence and social skills have soared and we are always mind-boggled by how much time and effort Helga puts into the business and the LV dog-community.
From the moment our puppy Max met Helga, he fell in love with her and after spending a week with her while we were away on vacation we weren't sure if he would want to come home! Helga was amazing with him! She really understands the love between an owner and their dog as there were no shortage of videos and pictures of all the cutest moments of our puppy while we were away. Not only did Helga keep us up-to-date, but we picked up a new and improved puppy as Maximus had gotten ample play time and socialization with other dogs, improvement in his walking, and he began to come out of his shyness, all within a week! It was such a relief to find Helga, we would refer her to anyone who is in need of pet services!
Helga and her team are incredible! It's rare to find a team that doesn't only care about our dog walking needs but our complete pet ownership experience. When we had to make a decision on whether to leave or stay in the neighbourhood, believe it or not, Liberty Pooch was one of the main reasons we chose to stay.
Being a first time dog owner I was super worried who I'd leave my little Wren with - then I met Helga. Liberty Pooch has been such a blessing and is so stress free it's crazy. Helga and Ashley send updates and progress on how my pup is doing throughout the day and it always looks like she is having a blast (Wren likes giving them kisses inside their mouths!). Everyday seems like a new adventure for her because they take her out to meet new people/fur friends all the time. Ever since joining Liberty Pooch I've really seen Wren slowly grow and come out of her shell thanks to them!
You guys are seriously the best!
The crew at Liberty Pooch are family to us. We've been with them since Aria, our Doberman, was only 3 months old and they have alway gone above and beyond when it comes to caring for our girl! From late night walks, to supplemental training, ensuring she was getting the best nutrition, boarding, and who can forget the nap time cuddles, they truly do it all! The time and energy I've witnessed them personally invest in our pooch, and the improvements we've seen in her are proof enough to us that we found the best care possible for our pup.
Thank-you for everything you've done and will continue to do with our girl!
Helga is not just an amazing dog resource, but a pleasure to deal with personally. She is extremely reliable, always there when you need her and you can tell she loves what she does and truly cares for each and every dog. She has always had our puppy's best interest at heart and offers thoughtful advice that has been helpful in training and everyday life. When our puppy sees Helga out in the neighbourhood he gets more excited than we have ever seen him! Would recommend Liberty Pooch to any and everyone.
You should try Helga she's amazing!! We have her come in twice a day for our puppy Brie, she sends us updates / videos / pictures of the session so we know what Brie is up to. She also leaves us a little journal on new tricks she has learned and her potty breaks throughout the day (as bries a puppy crate training, it's great to keep her on a schedule). Highly recommend her!!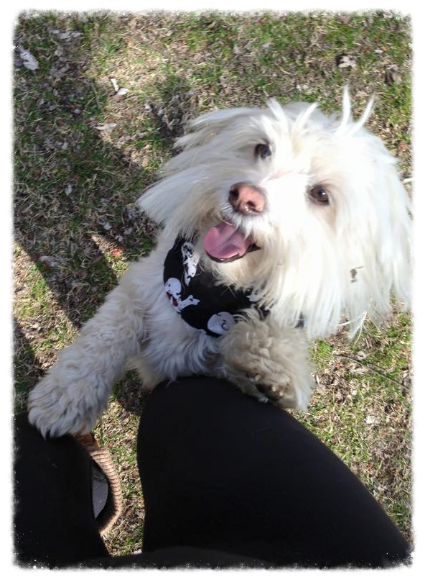 For anyone who needs a caregiver for their dog, Helga of Liberty Pooch is a god sent to the industry! Helga is one of those rare finds who doesn't just do her job just to make a living- she does it because it brings her the most joy. My dog Snoopy is hands down the happiest (and most exhausted) after having a play date with Helga and her dog Poyo. I receive photo and video updates constantly and I know that my precious pup couldn't be in better hands! She makes sure that they are always safe, hydrated during long play sessions and returns them clean if they had extra fun by getting really dirty during their visit. Having Helga care for Snoopy allows me to have free time to take care my to do list and I feel 100% confident and happy that my dog in the mean time is having the time of his life! If anyone needs a phone referral I would be more then happy to chat with you. Snoopy is always looking forward to his next play date!
MICHAELA
~ WELLESLEY'S MOM
I couldn't thank Helga enough for taking such amazing care of Wellesley while I was away. She really took the time to keep my mind at ease by sending me constant updates and photos/videos. Wellesley came home like a little kid from camp - exhausted from day long activities with new friends!
Helga is one of the greatest people I know. She is extremely responsible, caring, and genuine. There is no one I would trust more than her with my baby pup Bruno. Caring and boarding for dogs is her calling and I can truly say she is one of the sweetest people I have ever met!
ANNIE
~ ANNETTE & SPIKE'S MOM
Helga is amazing and we highly recommend her!
We brought our dogs, Spike and Annette, to Helga a couple times now for daycare and will be using her for boarding. Helga provides us with frequent updates through pictures and videos so we know what our little monkeys are up to throughout the day. She also provides a journal at the end of the day letting us know when they ate, when and how many times they peed and pooed, how they were socializing, etc. She even makes her own gourmet dog treats!
From the first time we met Helga and the first time she took care of our dogs, we can tell that she genuinely loves animals. She has such a love, passion and understanding of dogs. She is extremely responsible, caring, and genuine. She goes beyond our expectations. Our dogs got multiple long walks and lots of socialization. When we leave them with Helga we know that they are having a good time and they are safe.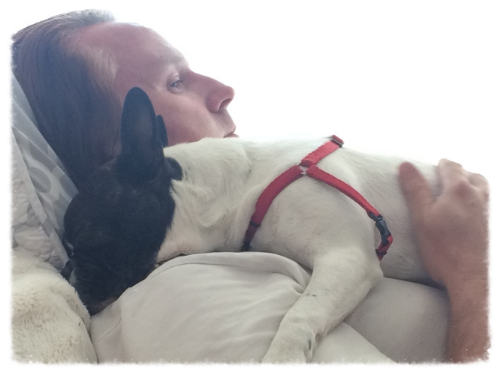 This is for anyone looking for a dog walker, sitter or for boarding, I highly highly recommend Liberty Pooch! Helga AuYeung is amazing! I've lost track of the number of times she's gone above and beyond for me and my 8 month old puppy. I've never met another dog walker like her and I can't help but share this. She genuinely cares about the pets and pet owners. It's a VIP experience I haven't found anywhere else.
We were extremely pleased with the level of service and the smooth interaction. Helga was flexible, punctual and reliable. And we've learned a lot from her in the short time we've worked with her. We will definitely use the services again and are happy to recommend to other pet owners!
Helga is extremely passionate about her work and goes above and beyond for her clients and their furry companions (that's me, Frankie). In addition to offering outstanding friendly service she has endeavoured to create a community orientated business to which you and your dog feel connected. She has hosted information sessions and social gatherings where we got the opportunity to know her at a personal level and now when we leave Frankie with Helga we know he's with a good friend.